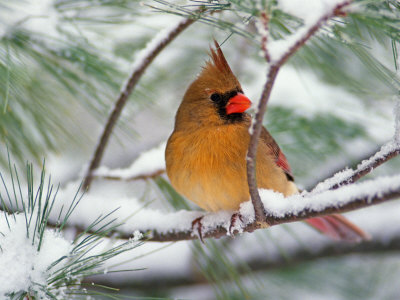 My favorite part of this time of year is the music.
Christmas carols always bring back frosty memories of caroling until I couldn't feel my feet, and waking up the next morning with a sore throat.
There is something very poignant about the message in Christmas music--especially during such a dark time of year.
The older I get though the more I realize that it's not just the music--it's the memories attached to them.
I can never hear Bing Crosby belting out "It's Beginning To Look A Lot Like Christmas" without thinking of my grandma's house on Christmas day. She must have liked Bing a lot--she had quite a few of his records.
The Christmas songs I love best though are the ones that speak of Jesus' birth.
~~~~~~
"O Little Town of Bethlehem"
"Silent Night"
"O Beautiful Star of Bethlehem"
~~~~~~
Even if all the lyrics to these carols may not be entirely theologically correct they point us toward the real meaning of Christmas--Christ's birth.
Do you enjoy Christmas music? What are some of your favorites?