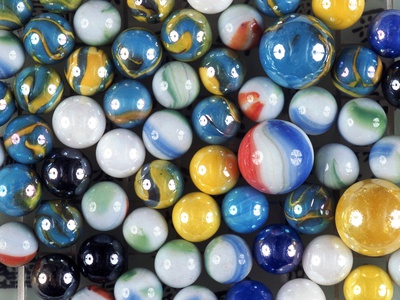 Now you know when I post a picture of marbles it usually indicates that something exciting is going on with us as a foster family.
This post is no exception. :)
On Wednesday of this past week I got a phone call from our case worker.
She was almost giddy sounding which struck me as a little uncharacteristic.
She told me that the birth mom of our two younger boys just had a baby girl.
She wondered if we would be interested in fostering her.
I had to think about it for a long while...........NOT.
I nearly shouted YES!!!
So after a five week break we are back in the saddle with a teeny five pound baby girl.